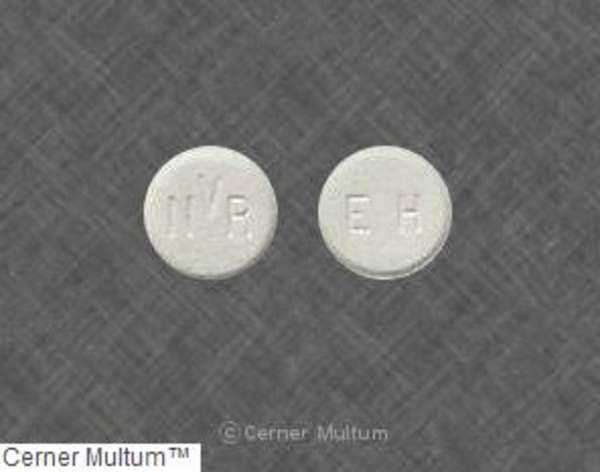 Is Zelnorm a Dangerous Drug?
Zelnorm, a drug known in its generic form as Tegaserod, was used in the United States and Canada for five years. After being used for thousands of patients, Zelnorms stopped being marketed after evidence revealed they may have been more dangerous than was indicated by initial clinical tests. If you took Zelnorm at any point while it was being sold, you may wonder what dangers the drug posed. This guide will explain the uses of Zelnorm, its common side effects, and the dangers that took it off the market in 2007. You'll also learn how to contact an attorney to help you if you believe Zelnorms may have injured you.
What is Zelnorm Used For?
Irritable bowel syndrome can take several forms. While Tegaserod was used for irritable bowel syndrome, it was not for all types of IBS. Generally, the only people who took Zelnorms were those who had constipation as their primary IBS symptom. The drug was not used to treat Crohn's Disease or any kind of IBS or inflammatory bowel disease presenting diarrhea as its primary symptom.
Zelnorm aided IBS sufferers and people with unexplained constipation to live with significantly less discomfort and bloating. It helps fecal matter move through the gastrointestinal tract, stimulating the reflexes that lead to bowel movements. This helped to reduce straining and pain during bowel movements for those taking Zelnorms.
What Are the Side Effects of Zelnorm?
Zelnorms have a wide variety of side effects that users should be aware of. The most common side effects associated with the drug include insomnia, diarrhea, headache, nausea, vomiting, joint pain, leg pain, back pain, and nasal congestion. While these side effects may seem like they are just nuisances, there are also several more serious side effects of Zelnorm.
Allergic reactions to Zelnorms are rare but have been reported. Patients experiencing any symptoms of an anaphylactic response including a rash, difficulty breathing, or swelling of the face or throat, may be experiencing a severe and potentially life-threatening allergic reaction. It is important not to take Zelnorms if you have a history of allergic reactions to it or any related medications.
IBS patients who take Zelnorm to control their symptoms may be dismayed to learn that patients taking this drug required abdominal surgery, including gallbladder surgery, significantly more often than those who did not take it. In some instances, Zelnorms can also cause an IBS sufferer to develop colitis, which leads to rectal bleeding and diarrhea.
How Serious are Reported Side Effects of Zelnorm?
While these other side effects can be quite severe for IBS sufferers, these were still not the effects that took Zelnorms off the market permanently. Instead, new evidence showed that people who used Zelnorm were up to 10 times more likely to suffer a heart attack or stroke. The federal Food and Drug Administration rapidly acted to stop the medication from being sold in 2007. Canada and India quickly followed in banning the drug from pharmacy shelves. For a brief time in 2007 and 2008, patients could still obtain Zelnorms through a special program, but this was discontinued after less than a year.
Have You Been Injured by Zelnorm?
If you have suffered from severe side effects after taking Tegaserod, you may want to consider talking to an attorney. Dangerous drugs attorneys can make sure that you are fairly compensated for any side affects you experienced. If you or a loved one suffered a stroke or heart attack after taking Zelnorms, you may have a case for one of these lawyers. Often, you can use a lawsuit to get compensation not only for your economic damages (like hospital bills and compensation for missed work), but also for your pain and suffering or loss of quality of life. Because cardiovascular events are often associated with high levels of suffering and negative impacts on life quality, these lawsuits can sometimes be quite lucrative.
If you have decided to hire an attorney, you may be overwhelmed by your options. Web searches don't always reveal the results you want. If you can't find what you're looking for, consider finding an attorney through a lawyer referral service. These services are often offered by county and state bar associations, and can give your local options for legal representation. Usually, placing a call to a lawyer referral service is free and takes just a few minutes. You'll tell the referral clerk a little about your legal situation, and will then be referred to a lawyer in your area who takes cases like yours.
Affording a Dangerous Drugs Lawyer
Many people are scared to pick up the phone and contact a lawyer about the side effects they experienced on Zelnorm, just because they believe they will not be able to afford legal services. The truth is, if you have been injured after taking Zelnorms, you may be able to hire an attorney even if you have no money to pay a lawyer upfront. Often, lawyers will take dangerous drugs cases on a contingency fee basis, allowing you to pay a percentage of your settlement or jury verdict rather than a set fee.
If you sign a contingency fee agreement with your dangerous drugs attorney, you will only pay legal fees if you win. Depending on where you're located and the complexity of your case, you can generally expect to pay 25 to 40 percent of your winnings to your lawyer. Typically, most lawyers will charge a higher percentage rate for cases that go to trial than cases that settle out before a lawsuit can be filed.
Attorneys only accept cases on contingency if they feel they have a good chance of winning the case and collecting money. The only way to tell if your specific case will qualify for contingency fee representation is to talk to an attorney. When you schedule your half-hour consultation after being referred by a lawyer referral service, you can talk to your prospective attorney about fee structures and whether you qualify for this type of fee.
Comments
comments