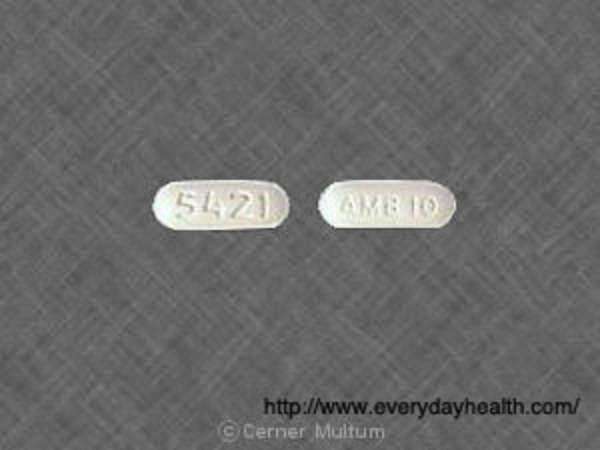 What is Ambien?
Ambien, which goes by the generic name Zolpidem, is a prescribed drug approved by the United States Food and Drug Administration to aid people who have sleeping problems. Before continuing, one must understand the difference between Ambien and Ambien CR. According to the drug manufacturer's website, Ambien helps patients fall asleep, while the CR version not only helps patients sleep but utilizes a second lawyer that helps them stay asleep. In the United States, both forms of Ambien are only available through a doctor's prescription.
Ambien is one of the most commonly prescribed sleep medications in the United States. Ambien works in combination with Gaba—a naturally-occurring chemical in the brain. Gaba is a neurotransmitter—one of 18 in the brain—that helps control communication among neighboring brain cells. When the chemical is discharged, it is hypothesized that it dampens the activity of neighboring brain cells. Ambien works in conjunction with Gaba to limit the activity of brain cells, allowing the body to rest.
Ambien is extremely effective and because of this, it is easy to abuse and get addicted to. To avoid ineffective use, addiction and overdoses, you must follow Ambien instructions as provided by your doctor or outlined on the pill's package. Failure to adhere to Ambien instructions could end in disastrous results.
Ambien Instructions: What Should I tell my Doctor before Ambien is Prescribed to me
Ambien instructions state that you should avoid all unnecessary complications associated with the drug. You must tell your doctor if you have any problems with other drugs or alcohol. You should tell the individual if you are pregnant or breastfeeding, suffer from breathing difficulties, are depressed or have any kidney or liver problems. Failure to disclose this information will result in severe complications.
Ambien Instructions: How to Properly Take Ambien
The first set of Ambien instructions requires you to be aware of the different dosages of Ambien. The drug is available in three different dosages: 5 mg (pink capsules), 10 mg (white capsules) and 6.25 mg round, pink CR tablets.
You must take Ambien as exactly prescribed by your medical professional—never waver from these Ambien instructions. Also, be sure to follow the Ambien instructions located on the label of your prescription bottle and do not take more of the drug then your prescribed. You must also never take the drug for longer than your medical professional tells you.
Be sure to read the Ambien instructions carefully before taking it. If you have any questions regarding the Ambien instructions, you should contact your doctor or the pharmacist who fulfilled the prescription.
Ambien instructions state that you should take the drug with a full glass of water. If you have an irritable stomach, Ambien instructions suggest you take the drug with food. Ambien instructions for the time-release version state that you should never break or crush the capsule; breaking the pill will cause too much of the drug to be released into your body, leading to a potential to an overdose.
Comments
comments