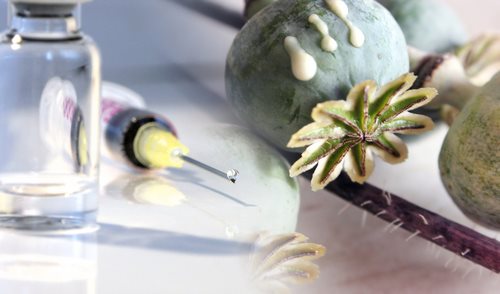 What is Drug Cultivation?
The Drug Cultivation is defined as the manufacturing of illegal drugs and controlled substances; while a variety of Cultivation activity is not only authorized with regard to its respective legality, but also necessary in order to provide medical and physiological treatment for a variety of maladies suffered upon the human condition.
However, unauthorized, illegitimate, and illegal Cultivation operations are viewed as serious criminal offenses oftentimes equivalent to associated charges applicable to the possession, sales, and trafficking of drugs and controlled substances:
Cultivation vs. Possession
Although the cultivation of drugs may not involve the individual suspect possessing drugs in its final form, merely the possession or sale of the ingredients and key components used in order to manufacture Drugs may be sufficient for apprehension of the guilty party. For example, an individual in possession of Marijuana Seeds – although not in the form of the adult Cannabis plant – will typically be charged with the intent to undertake the illegal cultivation of Marijuana.
Organic vs. Synthetic Cultivation
The vast expanse of drugs available within society will typically conform to 1 of 2 classifications – organic drugs or synthetic drugs; while organic drugs such as Marijuana, Heroin, Cocaine, and Hallucinogenic Mushrooms are considered to be naturally-occurring relating to their purest form, synthetic drugs require cultivation through the transfer of chemicals – drugs requiring synthetic cultivation include methamphetamine, the bulk of prescription drugs, and Crack-Cocaine.
The Drug Enforcement Agency and the Prevention of Cultivation
The Drug Enforcement Agency (DEA) is a Federal Department under the jurisdiction of the United States Government responsible for the enforcement, investigation, legal oversight, case study, and apprehension of any or all individuals and entities suspected of undertaking activity pertaining to the cultivation of illegal drugs and controlled substances:
In the event that you or someone you know has been made aware of any drug-related criminal activity or a proliferation of drug abuse taking place within your respective community, you are encouraged to contact the Drug Enforcement Agency; reports and tips may be furnished in an anonymous fashion – the Drug Enforcement Agency can be contacted through the following means:
Drug Enforcement Administration
Office of Diversion Control
8701 Morrissette Drive
Springfield, Virginia
22152
(202) 307-1000
The National Institute on Drug Abuse Reports on Drug Cultivation
The National Institute on Drug Abuse (NIDA) is a Federal Agency mandated by the Federal Government of the United States responsible for the administration, oversight, analysis, and disbursement of essential findings on drug addiction, drug abuse facts, the rate of drug cultivation, and drug abuse statistics in order to raise the collective awareness of the general citizenry of the United States of America
In the event that you wish to obtain reports or findings illustrating Cultivation, you are encouraged to contact the National Institute on Drug Abuse through the following means:
National Institute on Drug Abuse and National Institutes of Health

6001 Executive Boulevard – Room 5213

Bethesda, Maryland
20892
(301) 443-1124
Comments
comments