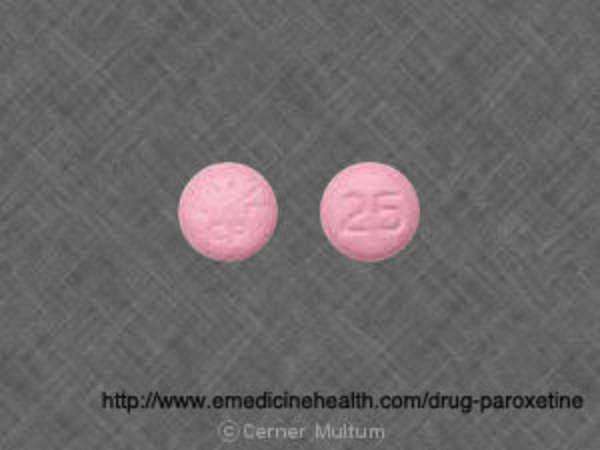 What is Paxil?
Paxil, generically known as Paroxetine, is an antidepressant developed and manufactured by GlaxoSmithKline. The product is used to treat major depression, obsessive-compulsive disorder, panic disorder, social anxiety and generalized anxiety disorder.
What are the side effects?
Side effects of Paxil anxiety, blurred vision, constipation, decreased sexual desire, diarrhea, dizziness, drowsiness, dry mouth, gas, increased sweating, increased urination, loss of appetite, nausea, nervousness, numbness or tingling of the skin, upset stomach, trouble sleeping, weakness & yawning. There are a long list of serious side effects associated with the drug including severe allergic reactions, black or bloody stools, chest pain, confusion, decreased concentration, decreased coordination, stomach pain, suicidal thoughts, bone pain or swelling, vision changes and worsening of depression. This is not a full list of Paxil's serious side effects. For a full list you should visit the FDA's website. One of the major problems with the drug Paxil is that is can have severe withdrawal symptoms and can often lead to addiction.
Government Regulation
Over more and more discoveries that Paxil is an addictive substance and has heavy withdrawal symptoms the FDA, in 2002, published a new product warning advising physicians and patients of its high risk of addiction. In 2004 the FDA issued a violation letter to GlaxoSmithKiline for their "false and misleading" television ads promoting the drug for unapproved or "off-label use."
Lawsuits
Since 1992 GlaxoSmithKline had been promoting Paxil as non-habit forming. It has been reported that more than 5,000 lawsuits have been filed against GlaxoSmithKline since the introduction of Paxil to the market. GlaxoSmithKline has been accused of, not only misleading the public, but knowing about the addictive nature of the drug and doing everything it could to discredit that information. Other studies have shown that clinical studies done by GlaxoSmithKline have indicated that suicidal tendancies occurred 6 times as much in adolescents using Paxil, however, this information was manipulated and allowed to be put in the market for treatment of adolescent depression.
In 2004 GlaxoSmithKline settled a consumer fraud case for $2.5 million. In documentation found during discovery there was a document that read "it would be commercially unacceptable to include a statement that efficacy in children had not been demonstrated, as this would undermine the profile of paroxetine."
What if I have taken Paxil?
If you have taken Paxil and suffered from any conditions associated with the drug, especially suicidal tendencies or addiction it is important that you consult your physician. Due to the overwhelming evidence against Paxil and GlaxoSmithKline in their flagrant abuse of the administration of the product there is a great chance that you can succeed in a failure to warn action. For that reason it is important that you consult an attorney who specifies in class actions, especially those involving pharmaceuticals. Do not sleep on your rights. In 2008 a failure to warn case was dismissed due to the tolling of the statute of limitations. The statutes are different in all states and it is important to consult an attorney to insure that you can get to court in time.
Comments
comments