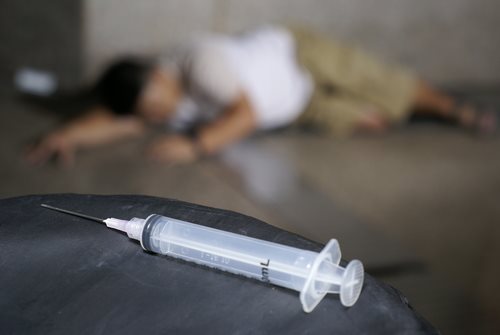 What Prescription Drug Abuse?
Prescription Drug Abuse is classified as the misuse of prescription drugs through illegal possession and usage, which occurs both through the illegitimate abuse or usage of controlled substances whose use, possession, or purchase undertaken in a legal fashion is permissible with regard to applicable jurisdictional statutory legislature.
In contrast, Prescription Drug use considered to be legitimate in nature the individual in possession of the Prescription Drugs in question will be required to obtain the expressed permission granted from the Federal Government of the United States, as well as the prescription of the Prescription Drugs in question from a certified medical practitioner. Prescription Drug use absent of either of the aforementioned legal requirements is considered to be the primary identification of Prescription Drug Abuse:
The Dangers of Prescription Drug Abuse
Due to the fact that prescription drugs are manufactured in order to specifically target certain areas of both the physical body and the neurological system, which includes both the human brain, as well as the central nervous system, the intended usage of these types of drugs serve to result in the remedy or adjustment of physiological maladies; individuals undertaking Prescription Drug Abuse may experience a variety of effects rendered through the ingestion of psychotropic drugs.
Due to the fact that Prescription Drug Abusers were not the intended recipients of these drugs, Prescription Drug Abuse has resulted in a wide range of damage, harm, injury, and even death; amongst the most common drugs used in conjunction to Prescription Drug Abuse are the following:
Prescription Drug Abuse undertaken through the misuse of painkillers, such as Vicodin and Oxycontin
Prescription Drug Abuse undertaken through the misuse of stimulants, such as Adderall and Ritalin
Prescription Drug Abuse undertaken through the misuse of sedatives, such as Xanax and Klonopin
Preventing Prescription Drug Abuse
The analysis of drug abuse statistics furnished by government reports illustrate that Prescription Drug Abuse is a growing epidemic within the United States of America, but also the proliferation of the illegal trade, sale, and purchase of prescription drugs enables potential circumstances within which Prescription Drug Abuse may directly result. The following resources are encouraged for exploration:
The Drug Enforcement Agency (DEA) is a Federal Department under the jurisdiction of the United States Government responsible for the enforcement, investigation, legal oversight, case study, and apprehension of any or all individuals and entities suspected of undertaking activity pertaining to illegal drugs and Prescription Drugs:
Drug Enforcement Administration
Office of Diversion Control
8701 Morrissette Drive
Springfield, Virginia
22152
(202) 307-1000
The National Institute on Drug Abuse (NIDA) is a Federal Agency mandated by the Federal Government of the United States responsible for the administration, oversight, analysis, and disbursement of essential findings on drug addiction, drug abuse facts, and both illegal and prescription drug abuse statistics in order to raise the collective awareness of the general citizenry of the United States of America:
National Institute on Drug Abuse and National Institutes of Health

6001 Executive Boulevard – Room 5213
Bethesda, Maryland
20892
(301) 443-1124
Comments
comments